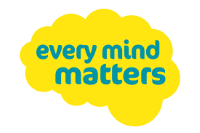 This quiz includes 5 questions for you. The answers will help you build a practical plan you can use to maintain and improve your mental health and wellbeing.
Take this short quiz to:
reflect on how you have been feeling over the past 2 weeks and issues that are affecting you
get top tips for action you can take, and advice about further support
Once you've completed the questions for the first time and emailed your plan, you can revisit the page and edit it at any time.
Your Mind Plan is for people aged 18 or over and is only designed to point you in the right direction. It is not a diagnosis tool.

If you're worried about your health, you should speak to a health professional.
____________________________________________________________________________________________________________